Perfect for 2 couples or small families wanting a compact Motorhome
The Serenity Motorhome is based upon a 2022 Fiat Ducato RollerTeam T-line 590 sleeping 4 people.
This multifunctional, compact motorhome, delivers exceptional drive quality thanks to its 9 speed Automatic gearbox and cutting-edge layout. Fitting to both couples and small families, the four berth T-Line 590 features a full width rear washroom with separate shower for a true homely feel.
Whilst the popular L-shaped kitchen has tremendous space to cook up a hearty meal to satisfy your appetite after a day of tiring activities. Come night-time, this compact motorhome features a double drop-down bed that is otherwise stored in the smooth body lines of the 590 that lowers with ease thanks to the electronically operated feature. This bed either lowers all the way down if there's just two aboard, or just halfway to allow for the lounge to become a second sumptuous double to sleep four.
Coming in at just 5.99m in length which is the shortest on our fleet, however still packed with all the features you'd expect from a much larger model, the T-Line 590 is a truly convenient compact motorhome.
There is a full kitchen, including 3 burner gas hob, gas oven, sink and larger than average fridge with freezer compartment.
Hot water to all taps and shower whilst a hot air distribution system provides central heating. Fly screens and blackout blinds are available for all windows and habitation door.
There are 4 travelling 3 point seat belts.
Reversing camera fitted to help manoeuvring, alarm & tracker also fitted.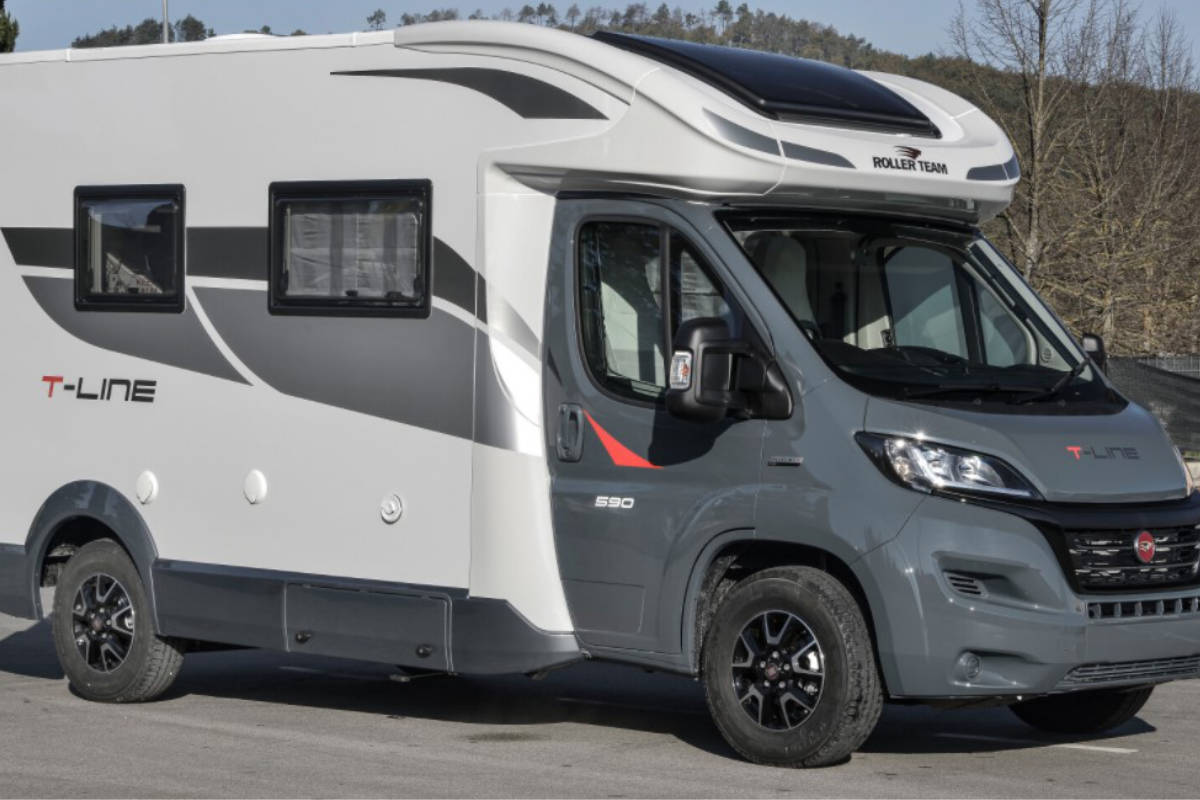 Features & Specification
Capacity:

Gearbox: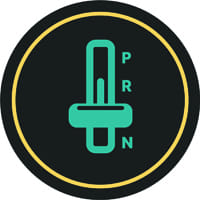 Features: Light & Airy Motorhome with Rear bathroom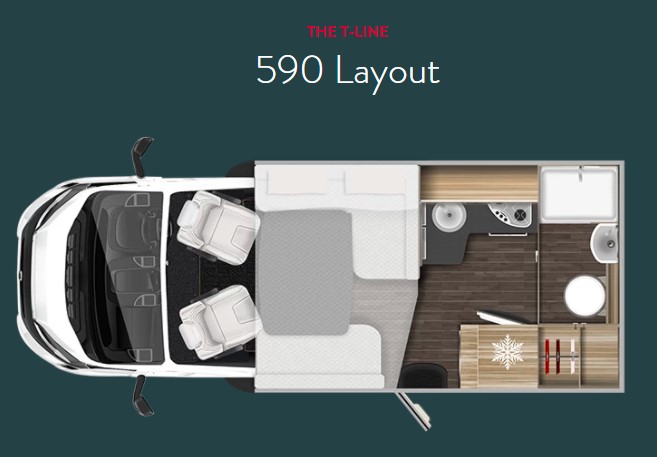 Whats included as standard?
Free personalised vehicle familiarisation tour before you depart
4G Wifi hotspot for upto 10 devices
Stereo system
Bike Rack for upto 4 bikes
Refillable LPG gas system
Solar Panel to keep the Leisure Batteries topped up to extend off grid periods.
Generous mileage allowance
Comprehensive UK insurance for 1 driver
Roadside assistance
Large UK and European road Atlases (to be left with the vehicle)
Kitchen Starter pack (Tea, Coffee, Hot Chocolate & Sugar, an assortment of Sauces including: Ketchup, Brown and salad cream & vinegar)
Kettle (Gas and Electric)
Toaster (Electric)
Crockery, Cutlery and glasses
Pots, Pans and Cooking Implements
Cleaning items including wipes, tea towels, kitchen and toilet rolls, washing up liquid, and cleaning equipment
Cadac Gas BBQ
Fresh water Filling hose
Electric hook up cable and EU adapter
European Travel Pack (beam benders, bulb and fuse packs)
Toilet Paper and Chemicals (1 dose per day)
Levelling Ramps
Warning Triangle
Carbon monoxide detector
Smoke alarm
Fire extinguisher and blanket