Perfect for couples & families or those wanting home comforts
An ideal campervan for those who are wanting a traditional campervan layout with home comforts. As a Free Spirit you can go almost anywhere, this Camper benefits from having a pop up roof allowing for a 2 + 2 sleeping arrangement.
This Volkswagen T6.1 conversion by our Friends @ Jack's Shack is a one of a kind. Based on a high spec traditional campervan conversion, which includes heating & hot & cold running water powered by either 240v or diesel. Other high end finishes and expert craftsmanship help create a more luxurious experience.
Crafted on a LWB with 7 speed DSG automatic gearbox. In Day Mode- the VW campervan features ergonomic rear seats with integrated and adjustable headrests, a table hidden out of sight, front seats that swivel and a fully equipped kitchen. The living area also has opening windows and full standing room to make cooking and relaxing feel that much more spacious.
In Night mode- the rear seat folds completely flat in just two simple movements, forming a comfortable bed. Meanwhile, the elevating roof also include an easy to use roof bed. Blackout blind feature throughout and LED lighting keeps the campervan cosy and well lit. The kitchen remains accessible apart from one cupboard and the under seat storage.
It is extremely popular with couples, families and friends going camping or to festivals.
There is a full kitchen, including 2 burner gas hob, gas oven, sink and a 50ltr fridge with freezer compartment.
Hot water to all taps and external activity shower & heating is provided by a diesel / electric heater. Fly screens and blackout blinds are available for all windows and doors.
There are 4 travelling 3 point seat belts.
Reversing camera fitted to help manoeuvring, alarm & tracker also fitted.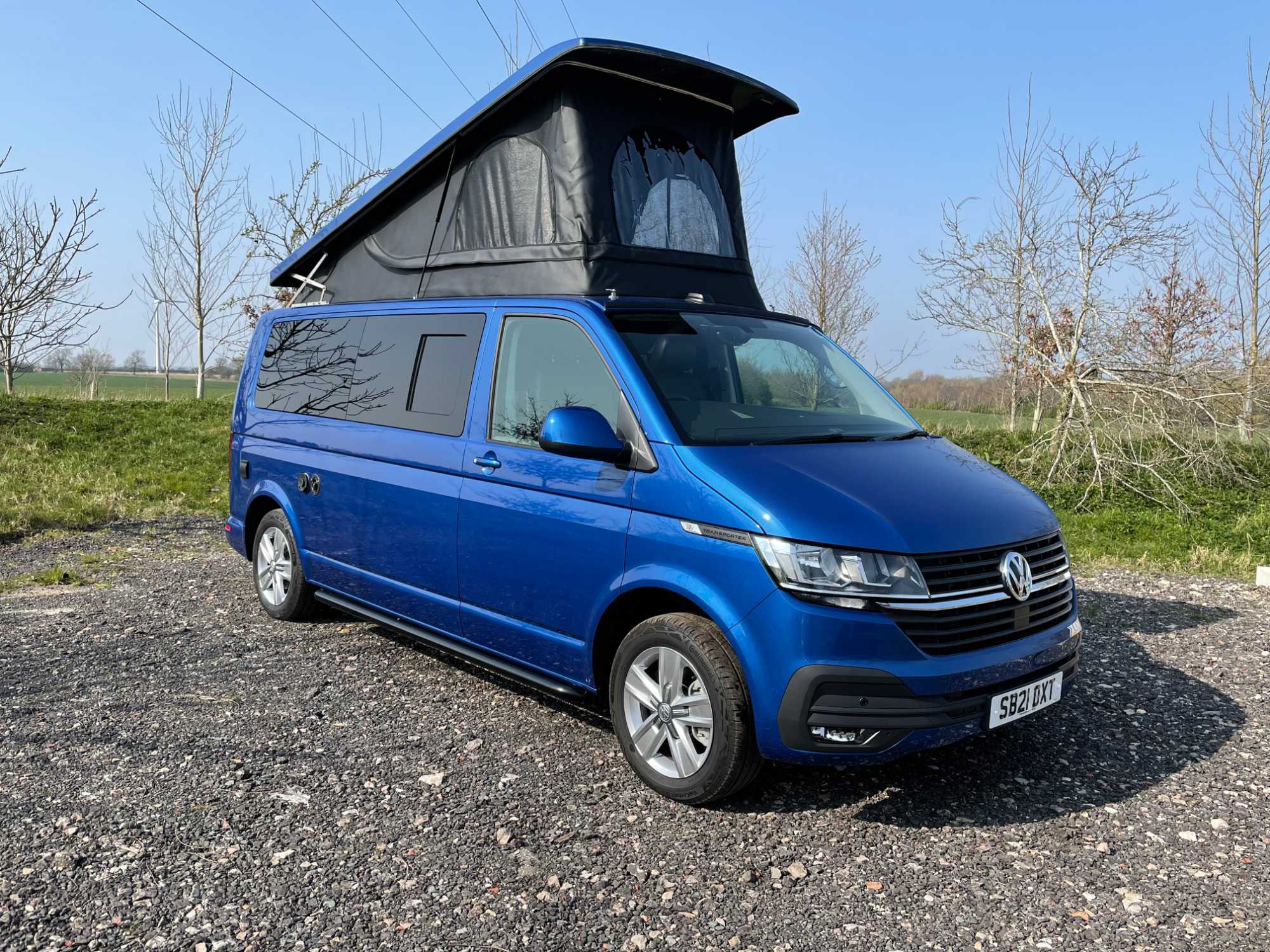 Features & Specification
Capacity:

Gearbox: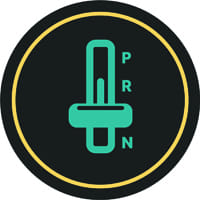 Features: Light & Airy Motorhome with Twin rear beds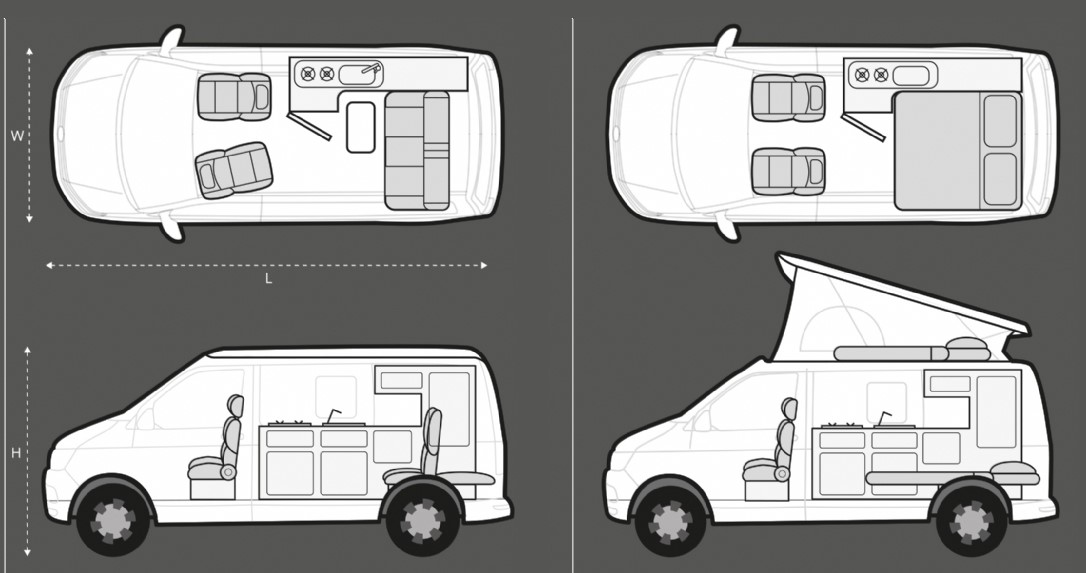 Whats included as standard?
Free personalised vehicle familiarisation tour before you depart
4G Wifi hotspot for upto 10 devices
Stereo system
Bike Rack for upto 4 bikes
Refillable LPG gas system
Solar Panel to keep the Leisure Batteries topped up to extend off grid periods.
Generous mileage allowance
Comprehensive UK insurance for 1 driver
Roadside assistance
Large UK and European road Atlases (to be left with the vehicle)
Kitchen Starter pack (Tea, Coffee, Hot Chocolate & Sugar, an assortment of Sauces including: Ketchup, Brown and salad cream & vinegar)
Kettle (Gas and Electric)
Toaster (Electric)
Crockery, Cutlery and glasses
Pots, Pans and Cooking Implements
Cleaning items including wipes, tea towels, kitchen and toilet rolls, washing up liquid, and cleaning equipment
Cadac Gas BBQ
Fresh water Filling hose
Electric hook up cable and EU adapter
European Travel Pack (beam benders, bulb and fuse packs)
Toilet Paper and Chemicals (1 dose per day)
Levelling Ramps
Warning Triangle
Carbon monoxide detector
Smoke alarm
Fire extinguisher and blanket